Welcome to the DirtPatch!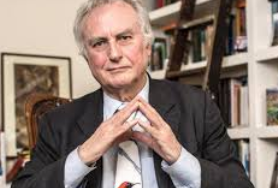 This is just a collection of my (the richard dawKING) thoughts. TWiTTeR can suck my arse
birminghamme: I was initially skeptical of pay toilets but after trying it for myself i found myself off-the-cuff remarking "20p for a shit not bad" in conclusion to a pisser-by
feburary 2021: DA BEE-GEES AINT DEAD, OH NO NO
monday evening 26th July: going to the local bogs, a smell that cannot be mistaken
Saturday Night: Watching "University Challenge" on YouTube!
PUTN ON ME JOGGERS GETN READY FOR TNITES PERMITTED EXERCISE. I WOULD LIKE TO THANK MR JOHNHSON FOR THIS GREAT HONOUR
2 tea, 2 sugars, 8 milks. Don't ask, that's just me...
FRIDAY NIGHT ANOUNCEMENT: pooParty at my place, B.Y.O.B (bring your own bog-roll)
swine is the best meat because it is the 'swinest' of all meats
pork valley
20th of Decemba: I am rediscovering the Joys of sitting; oh, the feeling of bare arse on bare cloth!
DECEMBER the 10th of Britain: THE CHRISTMAS CARDS OF THAT I HAVE SENT THIS YEAR HAVE BEEN IN REMARKABLY FINE TASTE
THE 7th: took a shit, now it's all over the blummin news
November 2018: Time for a wash... in Norfolk
OCTOBER 23rd: washing my ass hole in the sink (the bathroom washbasin). A tough job but you simply cannot get this level of freshness any other way
OctoBER 13th (THE REAL HALLOWE'EN):: going for morning craps
Arctic Buns
St Ignacius' day 2017: doing graffti on my own toilet paper (shit 'n' shine as I like to call it)
The 7th: SURPRISED MISSUS DAWKINGS AS I PLONKED ME BARE ARSE UNDER THE MISTLETOW, HAD SHE NOT BEEN BLINDFOLDED MAYBE SHE WOULDA BEEN THE WISER
December the £rd: Thinking of live streaming tea tasting. "Tea Break TV". I happen to know a fair bit on Breakfast teas. For one, their robustness is just the thing to Wash Down the fats and Oils that accumulate in ones gob after a good full english (TO BE FAIR LEARNED THIS OF YOUTUBE HOPEFULLY THE TWININGS AMBASSADOR IS CORRECT OR I LOOK A BIT OF A PLONKA")
feeding my dogs straight from the can. this works.
MayDay 2010: "Poosandwich" was suggested to me by my dearest brother. My response: "this shit is straight ass!"
just took a crap, notbad. i must say that I AM feeling the pride of our lady Britain as I heard Boris Johnson condemn the coronavirus over the radio today, good work sir
"get your knob out for the lads" eh? don't mind if i do....
2005 The golden age of the internet: why can't i buy buns from Amazon
Banning fresh sherry from the golf coarse is like banning THE Sweet froth on a good cuppa (its bloody ridiculous!)
2001 thereabouts: where on earth is it possible to buy tinned beer. YOU WOULD THINK they would sell it in some kind of brine perhaps.
New years eve: RIP MIGUEL PROUST
New years eve eve: RIP D BOON. NEW PANTS NNEW DAY
Tuesday December the 29th: i'm pregnant
Yuletide 1999: Blasting ABBA in the speakers with a glass of scotch, other world
AUgust the 4th 1980: Tried mens beer for the first time; its some bloody good stuff. then gulped my pint of john west, what a night!